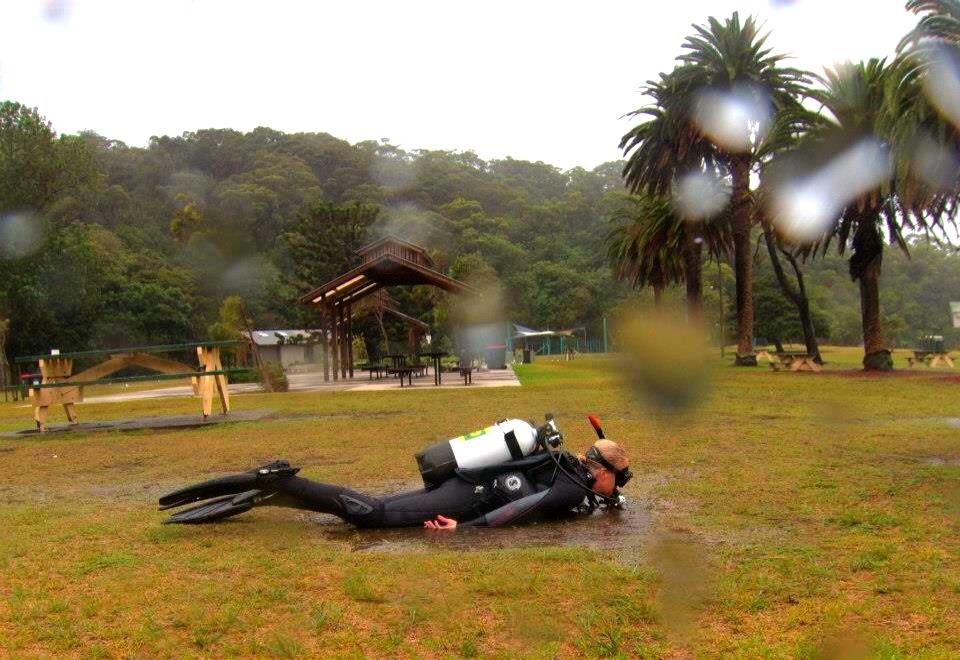 PUDDLES POST: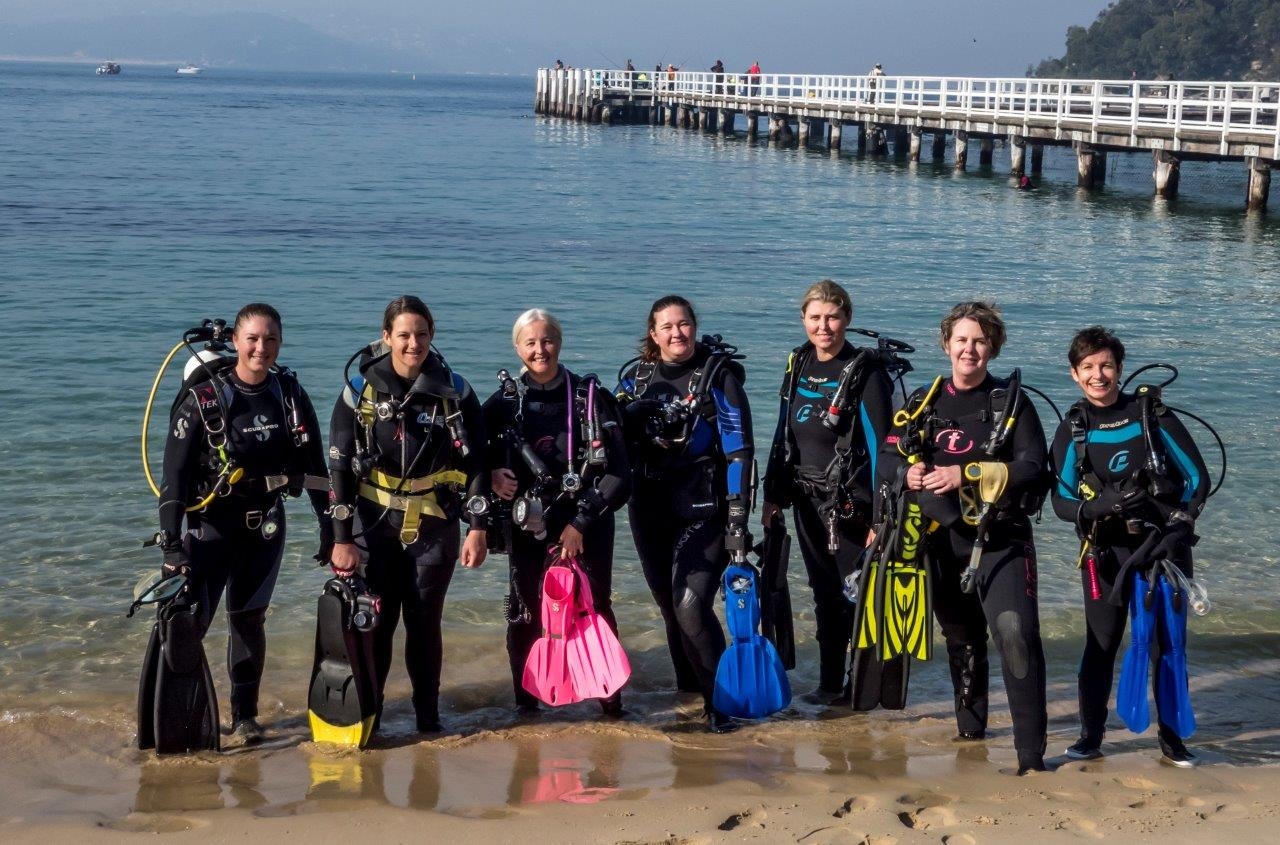 What a glorious Autumn day.  Perfect conditions for today's D2K Ladies Day Dive at Clifton Gardens followed by lunch at Burnt Orange, Middle Head. [caption id="attachment_2363" align="alignnone" width="300"]
Me (Puddles) giving Diving Divas' Dive Brief[/caption] Great to see Ali, Liz, Alison, Steph, Jana and Michelle all keen for a fun filled frolic underwater in pretty nice vis today with expert shore support provided by Cherie, Josie and Colleen. Nice to see Chrissie, along with grand daughter Chloe, popping in to keep an eye on all the underwater action from the above water pool surrounds.
After a dive filled with the usual fishy action; Cuttles, Octopus, Nudibranchs, Sea Horses and a Bull Ray fly by it was off for lunch, where we we also joined by Diana, at Burnt Orange. [gallery ids="2378,2377,2379,2375,2376"] [gallery ids="2366,2365,2372"] Verdict - Very Yum & Very Fun!  Diving, great food and some excellent company. What a nice way to spend a warm and sunny Sunday in Autumn.
By Jenny "Puddles" Silman