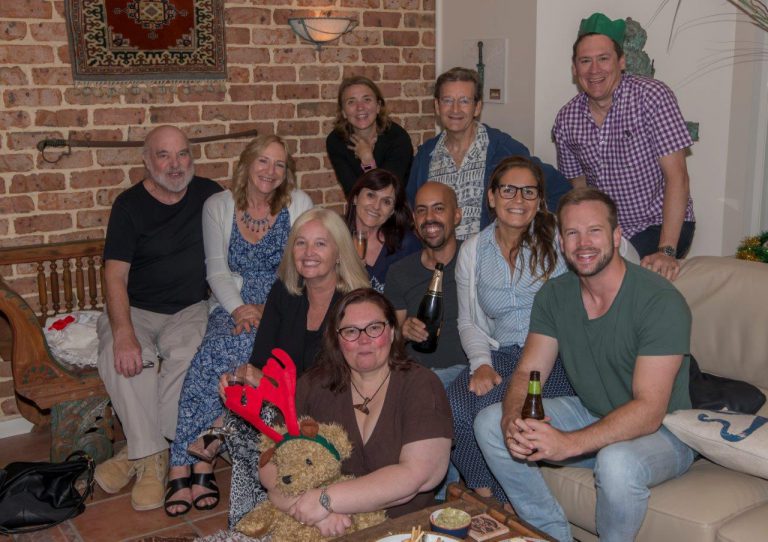 Merry Xmas & Happy New Year !
As 2016 comes to a close we pause to celebrate the amazing expeditions, dive tours, travel adventures and awesome marine life encounters we have experienced. Dive 2000 Director, Tour Leader and Professional Photographer Kevin Deacon has been pioneering dive expeditions and photography tours internationally since 1975. Read on and discover through Kevin's words and images the adventures we experienced on our tours through this past year.
Early January 2016 found us cruising 200 nautical miles from Cabo San Lucas, Mexico to the remote Revillagigedo Archipelago in search of the world's largest Ray, the Giant Oceanic Manta.
This tour corresponded with my 68th birthday and I was looking forward to finally meeting this fabled ocean giant. I was certainly not disappointed. Within hours of arriving at the Island of Socorro all of us were privileged with repeat encounters. These mantas have a total wingspan of up to 7 metres and these graceful creatures flew around our dive team and hovered above us enjoying a manta ray version of a spa bath as our exhaust bubbles tickled their bellies.
When we were not being distracted by the Giant Mantas we found time to enjoy the big schools of pelagic fish, inquisitive Dusky Sharks and playful Dolphins. Cruising back to port we had time to review all the spectacular manta ray images captured by everyone on the tour, and the inevitable birthday party!
Mid January 2016 our group departed from Florida and headed for the Bahamas. I had chartered two private seaplanes to ensure my group and all our baggage would arrive as scheduled flights are less than reliable! Our destination was the island of Bimini, my goal was to encounter and capture images of Giant Hammerhead Sharks. The island of Bimini is the only known location of this elusive solitary shark and only during a few months starting around December. The Giant Hammerhead, not to be confused with the much smaller Scalloped Hammerhead, often encountered in large schools grows to 6 metres in size and sports a very tall sickle like dorsal fin.
Our dive operator Neil is a master at attracting and managing Great Hammerheads. On every dive in the warm, shallow waters of the Bahamas sand banks, up to 6 great hammerheads would be circling and cruising in to take small morsels of fish bait. This action would occur face to face with all our group resulting in some very exciting encounters and spectacular images. At first we were tentative in the presence of such large sharks but as often is the case once one spends time with such creatures one discovers that they are rarely a threat to us. The Great Hammerheads' natural prey is actually small sting rays and other fish species often found hidden on or under the sand. The sharks narrow neck and proportionally small teeth are an indication it has not evolved to take large prey. The behaviour that impressed us most was their flexibility. They could use their broad head like a rudder and manoeuvre in a tight corkscrew that would seem impossible given the length of their body. However these sharks are quite bold and I lost count of how many times I used my camera to bump them off. One even taste tested my strobe! At times like this I am always relieved my camera system is so large.
Late January 2016 now back in Florida, I hired a large Ford "people mover" to provide transport for the next week so that we could drive to Crystal Springs and encounter the rare and endangered West Indian Manatee. Winter storms had hit the USA shutting down New York with ice and we found ourselves forced to travel 200 kilometres through torrential rain. We all will be forever grateful to our friend Les Schumer who had the confidence to drive in these conditions and deliver us safely to our destination.
At Crystal River we were blessed with much better weather and were soon heading out on the calm, sheltered waterways surrounded by forest dripping with Spanish moss. Snorkelling in the shallow water we were entertained by the antics of hundreds of these huge, gentle animals. We enjoyed face to face encounters with manatees and their little calves. The calves particularly enjoyed touching us and invited some tummy scratching which they especially enjoyed.
The Manatee is a cousin of the Dugong and they are the only two in the order of Sirenia. Dugongs are purely a salt water dweller but the manatee is comfortable in both fresh and salt water. Despite their appearance they have very little fat and can't tolerate more than a few degrees drop in water temperature so they migrate into the warmer fresh water systems of Florida every winter.
Back home all year long we continue our weekend trips to our favourite dive destinations, one of which is Nelson Bay, Port Stephens. During our months between overseas dive adventures we enjoy nothing more than weekends diving here.
Apart from our dive club weekends we have our underwater photography workshops which hone the skills of our participants and keep our skills sharp. We also often enjoy organising small groups of friends, customers and dive club members for social dive weekends which provides some great dive opportunities and après diving social activity, usually involving BBQ's and beers surrounded by bush and prolific bird life.
The dive sites of Fly Point, Pipeline, Sea Horse Secret Gardens & Broughton Island provide encounters with a rich variety of temperate water marine life unique to Australia and all in a habitat of beautiful sponge, soft coral and tunicate gardens. Almost every image produces a background reminiscent of a Picasso painting, the perfect undersea studio for marine photographers!
Our other popular destination is South west Rocks, Trial Bay on the NSW far north coast. We have had the most exciting long weekend and Easter trips here exploring Fish rock Cave, encounters with dozens of Grey Nurse sharks, giant stingrays, turtles and large schools of pelagic fish.
Early September 2016 Our annual Bali Dive Safari kicked off with tour leader Jenny 'Puddles' Silman. Cherie and I had the luxury of being among the participants which provided a very relaxing holiday for us. We could 'cherry pick' the dives we wanted to do and spend all our free time enjoying the cafes, restaurants, scenery and culture that Bali has in abundance. Joining us on tour were two close friends, John & Gaby Oly, veterans of pioneering trips to Papua New Guinea with us in the 1980's. They have returned to diving 'post children' bringing with them two new participants, their teenage sons.
Our Bali Safaris take us well away from the tourist crowds of Kuta, our locations are Tulamben many kilometres up the coast and the island of Nusa Lembongan. Sometimes we include the remote, unspoilt region of Menjangan which delivers a pristine experience far from the crowds. We always look forward to going back, so many divers never hear about underwater Bali.
Arriving in Tulamben my favourite dive is dawn on the shipwreck 'Liberty'. We always look forward to the encounters with the many big bumphead Parrotfish as they wake up from their overnight rest and greet our early morning dive team. At nearby Seraya we enjoyed encounters with fascinating macro life including Harlequin Shrimp, many species of Moray Eels, Mantis Shrimp, Anglerfish (Frogfish), juvenile Angelfish, Ghostpipefish and many other species too numerous to name! When we transferred to the beautiful Island of Nusa Lembongan we explored the pristine coral reefs looking forward to regular encounters with Manta Rays & Giant Sunfish (Mola Mola).
On some Safaris where we have included the far North-west tip of Bali to experience diving the sheer coral walls of the island Menjangan and dives on the undersea Balinese Temples which include Gods & Goddess's.
Mid September 2016 we boarded the private charter flight departing Bali for the stunning resort Wakatobi. Here we enjoyed wonderful beachfront bungalows, fine food, first class service, private use of an 18 metre dive vessel for our daily dives and unlimited access to one of the World's best marine parks. Our dive team found themselves immersed in the incredible bio diversity of the 'Coral Triangle' surrounded by more species of corals, fish and general marine life than it is possible to count or capture on camera.
THE FUTURE
As 2017 & 2018 approaches I look forward to the many exciting adventures, tours and expeditions our Dive 2000 Team offer.
February 2017 we will be off to the Philippines to explore the coral reefs and unique macro marine life of Anilao before relocation to the Philippine island of Malapascua famous for its encounters with Thresher Sharks and also offering great coral diving and shipwrecks.
July 2017 our annual Bali Safari commences. This dive destination never disappoints.

August 2017 finds us on an Africa Wildlife Safari in Kenya, although no diving is involved, face to face encounters with Africa's big 5 will more than substitute whatever big 5 marine life encounters one might like to mention!
February 2018 we head to the world famous Raja Ampat where we board MV Seahorse to cruise and dive this magnificent destination.
We will also have an extension to explore Lembeh Strait, the World's most famous macro destination.
July 2018 we will continue to return to 'The island of the gods' Bali
September 2018 will find us departing to Tonga once again to rendezvous with the Humpback Whales and their calves while exploring the coral reefs and vast undersea caverns.
October 2018 heralds in a World first adventure for divers, we will visit Turkey, tour Istanbul, Gallipoli and the ancient site of the city of Troy while taking advantage of recent 'World First Special Permission' to dive many of the 215 WWI shipwrecks sunk off Gallipoli in the Dardanelles.
If you are ready for amazing dive adventures in your lifetime, join us !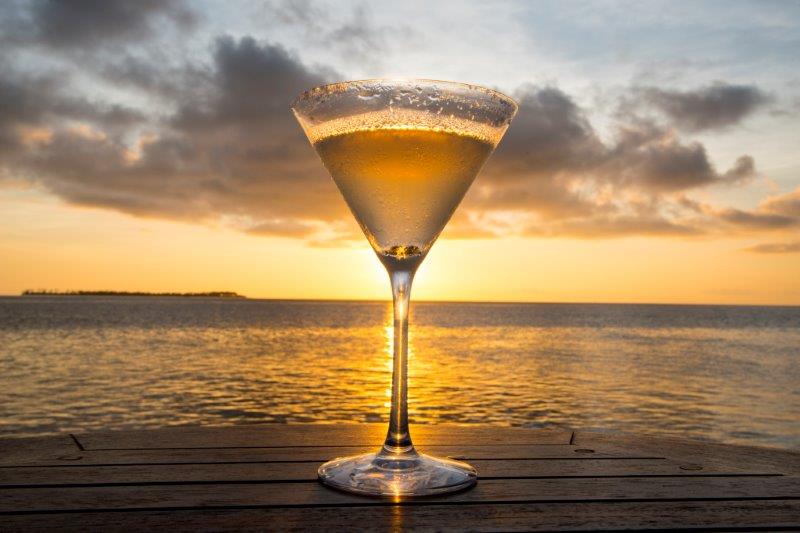 On a Dive 2000 adventure, the glass is always at least half full!
Kevin Deacon is one of the pioneers of underwater photography in Australia. His images have been published worldwide in prestigious books, magazines and advertising media. Kevin and Cherie Deacon along with their team of scuba and photo instructors, dive masters and tour guides operate Dive 2000 in Sydney, Australia's most experienced dive, travel and underwater photographic equipment centre. www.dive2000.com.au
Dive 2000 is also the Australian Importer and Distributor for Seacam Housings and most Underwater Photography equipment.