Follow our Dive 2000 Blog:
Wed night 17th August an eager crowd gathered at Crows Nest Community Centre, cold beers & sparkling wine flowed and tasty pizzas were consumed as our AV team prepared an evening of entertainment featuring exciting international dive adventures, ones completed and future adventures to come.
First up was an amazing music/video production from Cherie Deacon of our February 2016 tour to Mexico, Bahamas and Florida.  Giant Oceanic Manta Rays waltzed across the screen, Great Hammerhead sharks twirled around our divers and cute Manatees and calves nuzzled our dive tour participants to the amazement of all in the audience.
[gallery ids="2490,2486,2489"]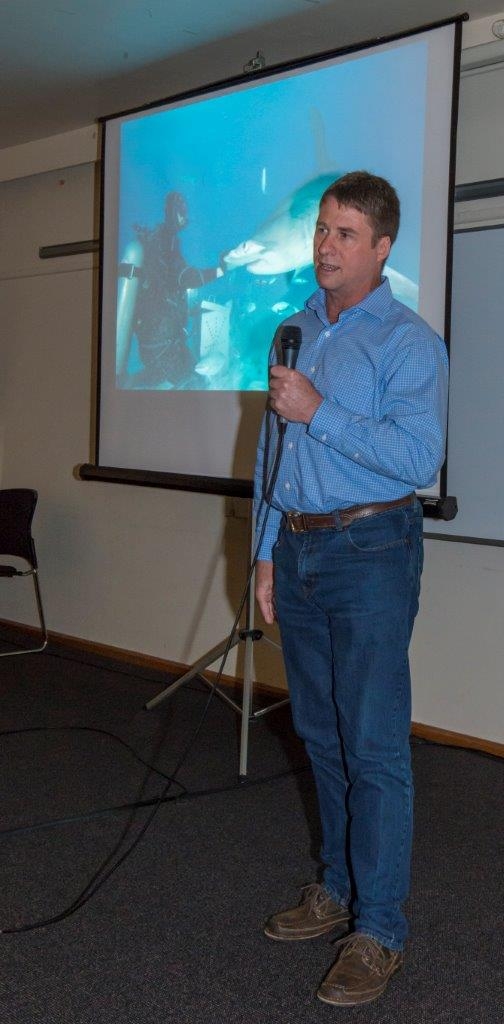 Once the applause abated, Dive 2000 Club Members Peter & Kathy Cave presented National Geographic quality images of rare marine life of Anilao in the Philippines and Kevin Deacon added his face-to-face images of 3 metre Thresher Sharks of Malapascua Philippines.  Both are destinations on offer for our clients in February 2017.
After another drink break at the bar to quench thirsts, Kevin Deacon presented a "new first" for future Dive 2000 travellers with images and stories of Africa Wildlife Safaris planned for 2017 & 2018.
Africa Safaris are the terrestrial equivalent of dive safaris delivering spectacular up close and personal encounters with extraordinary wildlife.
Kevin's images certainly provided ample proof of that.
Before long it was time for the highly anticipated door prizes.
[gallery ids="2491,2484"]
For Dive 2000 Dive Club members exclusively, a free dive holiday weekend to Nelson Bay, Port Stephens and for "all participants" a chance to win a place on Dive 2000's annual Bali Safaris.
[gallery ids="2496,2487"]
Lucky winners were Susan Park (Dive Club Member prize) and John Oly, both were stunned when their names were drawn by popular Dive 2000 Dive Master Jenny 'Puddles' Silman!
The evening closed with yet another popular lame joke from our charismatic MC, Dave Young. 'What did the fish say when it ran into a wall' DAM!
Look out for the next Dive 2000 Travel Adventure Evening in 2017.  Once again, the drinks, pizzas and prizes are on us !!!
Thank you, Dive 2000 Team - David, Cherie, Peter, Kathy, Josie, Jenny, Liz, Troy, Mo, Andrew, Kevin and a special thank you to Keith Clarkson of Event Sound who sponsors all the AV Technology every year.  http://www.eventsound.com.au/
Dive 2000 Dive Travel & Photo Centre  Dive 2000
Dive 2000 Travel Adventure Evening
Date:
17-Aug-2016

What is it about?
We have an excellent menu of dive & adventure travel on the schedule for 2017 so we have organised a fun social evening with
FREE
Pizza and Drinks while we feature our fantastic line up of adventures with guest speakers and spectacular images of all our destinations.
TWO DIVE HOLIDAYS TO BE WON !! 
Simply by attending you will be in the draw to win a
Dive Holiday in Bali 
in 2017 with Dive 2000
.
In addition
Dive 2000 Dive Club Members
will also be in the draw to win a
Dive Holiday weekend at Nelson Bay
with Dive 2000 so make sure your membership is current or join
now!  
We look forward to sharing a fun night with you and your friends.
Agenda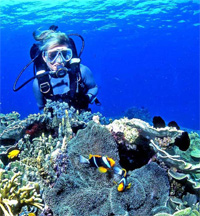 Our speakers will share their adventures to stunning dive & adventure locations with imagery and spectacular marine & wild life to match. Our presentations will include;
Encounters with Giant Mantas in Mexico, Great Hammerhead sharks in Bahamas & Manatees in Florida
Philippines, Ultimate Macro creatures & Thresher Sharks, emerald islands & Sapphire Seas
Bali - Discover the amazing reefs, wrecks, mantas, sunfish, bizarre marine life and culture in the 'Island of the Gods'
Face to face with Humpback Whales and calves in Tonga
An Africa Safari, the terrestrial equivalent of exploring a marine wilderness
Join us for a fun social evening - eat, drink, be entertained and discover.
Bookings are essential:
Explore our
website travel pages
to decide what your next adventure will be?
Price:  FREE including entry, inclusion in prize draws, pizza and drinks
Date & Time
6:30pm Wednesday 17 August 2016
Venue
Crows Nest Community Centre. Johnson Hall. 2 Ernest Place. Crows Nest. (Located between Willoughby Road & Alexander Street). Parking available at adjoining car park.
Dive 2000 Dive Travel & Photo Centre  Dive 2000