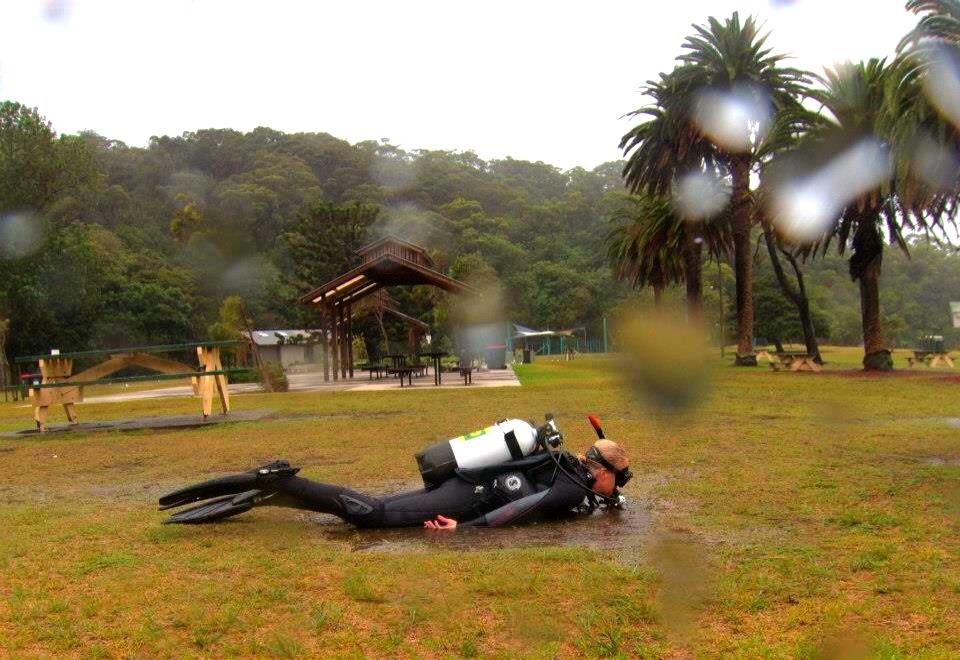 PUDDLES POST:
[caption id="attachment_2390" align="aligncenter" width="494"]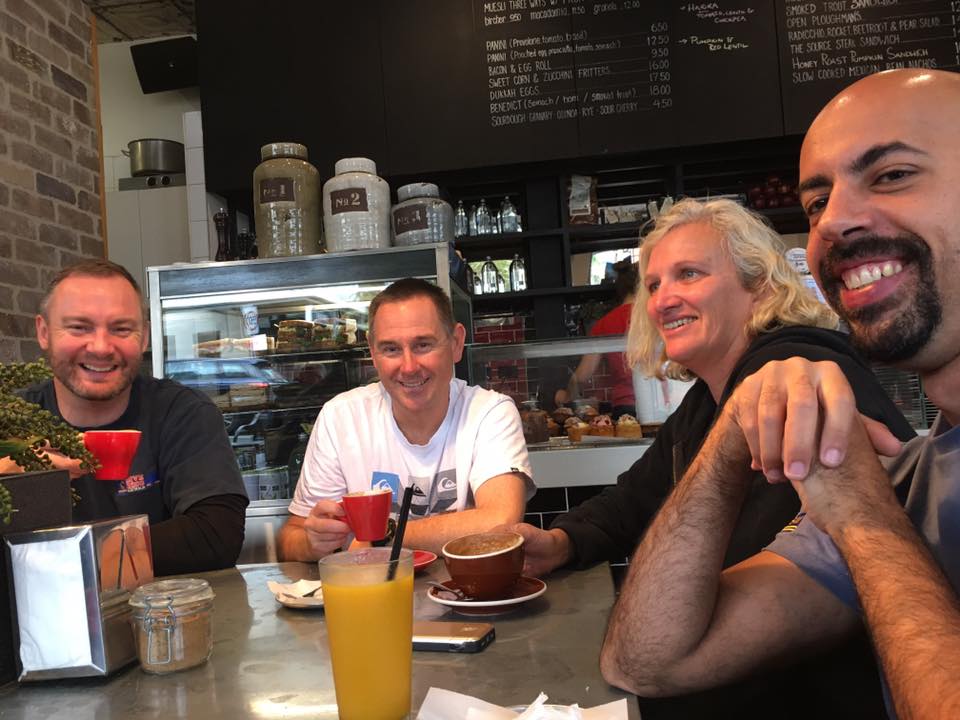 L-R Skip, David, Susan & Mo enjoying coffee & staying dry[/caption] Another Saturday and no diving!  Whilst a crew of D2K dive tragics gathered at the shop in very inclement weather this morning it was off for a coffee
☕️
  instead of a fin. Conditions are still just so sad vis wise .... Boo-hoo. True believers in miracles Susan, Mo and I headed down to Clifton Gardens this afternoon to check out conditions yet again, where current number one dive tragic, Mo leapt into the water to give a vis report. Siiiigh only up to 2m vis and an excellent shade of green. [gallery ids="2391,2392"] So sad
😢
   Fingers crossed next weekend is better. Yours Sincerely, Little Miss Desperate to Dive .... now to find me a Puddle!
By Jenny "Puddles" Silman    Dive 2000 Dive Travel & Photo Centre  Dive 2000