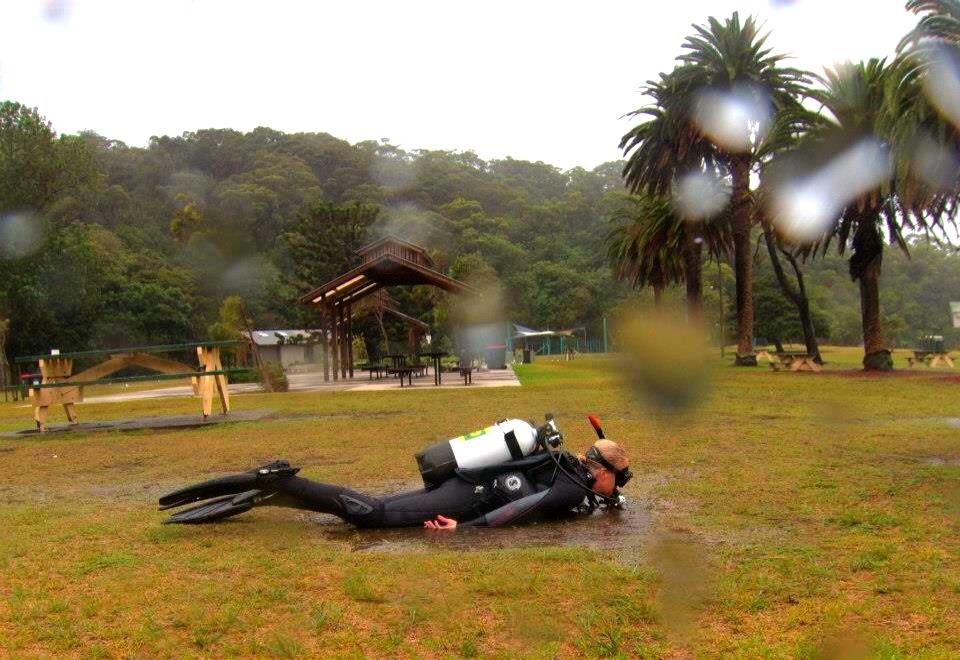 PUDDLES POST:
[caption id="attachment_2400" align="alignnone" width="507"]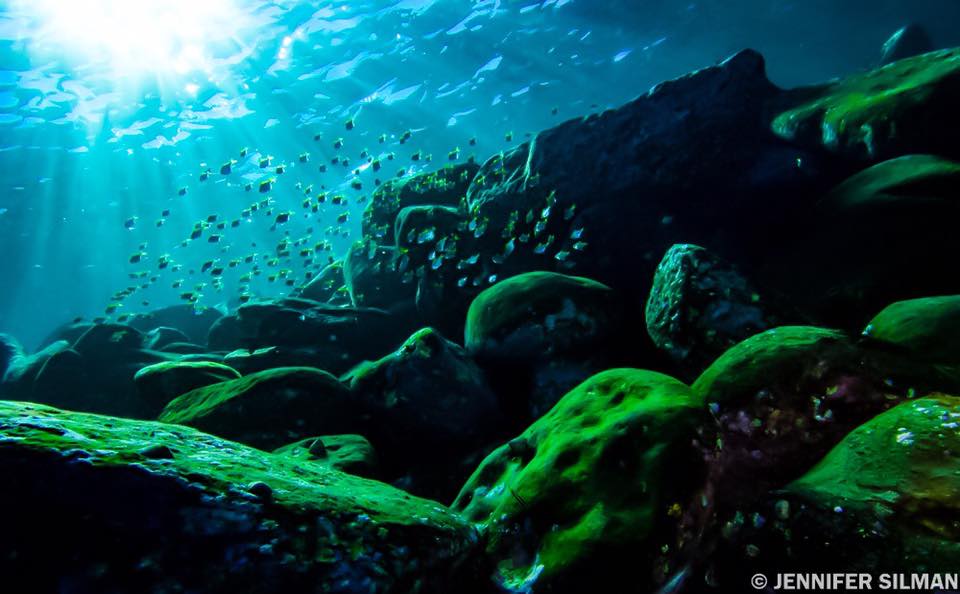 Schooling Eastern Ladderfinned Pomfret up high in the shallows.[/caption] Hello old friend! We were welcomed back into Shelly's watery embrace with beautiful conditions today in 10-15m+ vis in an absolutely flat and surge free sea. A small group of D2K SSD divers headed out in beautiful sunshine for a relaxing meander down to Fairy Bower and back. Such a joy to be back in the water in
amazing
conditions. Lots of schooling yellowtail scad, sea pike, Wobbegongs, cuttlefish, drummer, bat fish, good sized flathead, midget Lionfish, numerous wrasse, a PJ sighting a
nd the resident eastern blue groupers raced in from far and wide to greet us, obviously pleased to see divers back in the water.
[gallery ids="2402,2401"]
Shelly at its best with the water temp a balmy 18 degrees. The underwater topology looked the same but different after the battering it took in last months east coast low. Rocks exposed or repositioned, undulating sand where it was previously flat and the kelp looks like it's had a bit of a haircut.
Thanks to today's dive crew Troy, Liz, Simon, Andrew, Matt, David and Angus for jumping into the water with me for today's D2K SSD fin.
By Jenny "Puddles" Silman    Dive 2000 Dive Travel & Photo Centre  Dive 2000