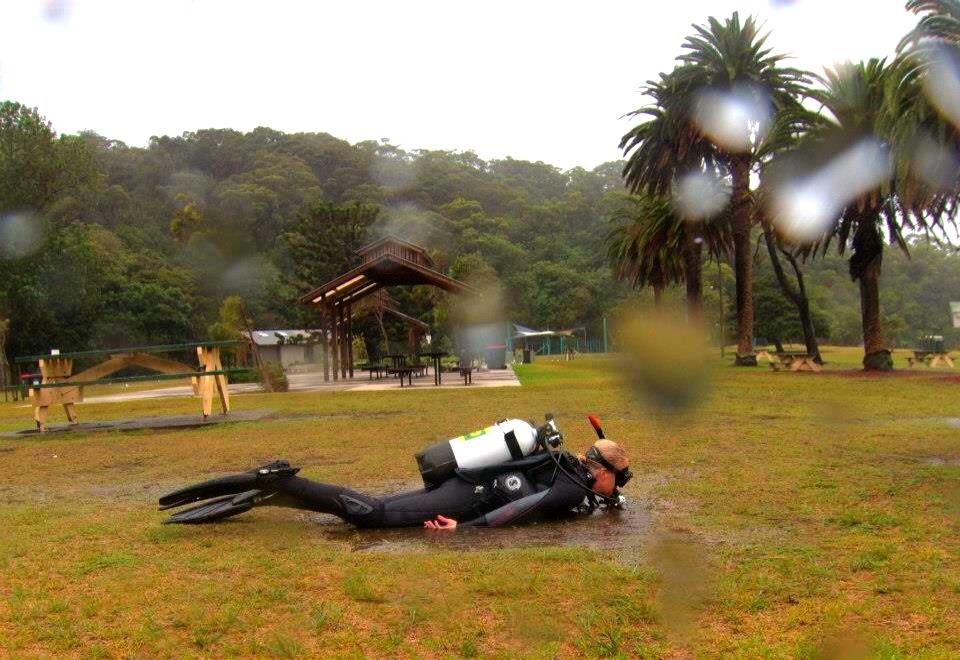 PUDDLES POST:
The D2K SSD Official Dive Tragics Team hit the water today looking for vis, any vis, maybe just a little vis please, please, please and were pleasantly surprised by the vis at Clifton today. Sometimes it just pays off to be just plain desperate to dive. [gallery ids="2414,2413,2412,2410,2409"] A nice cruise was had weaving in and out amongst the pier pylons and along the pool net in cool winter water. Cuttlefish couples carpeted the silty sea bed. The occasional Octopus kept an officious eye on our underwater proceedings.  Numerous Nudibranchs were out and about searching for that extra special friend (wink, wink).  Frisky little Seahorses goofed about for the cameras.
[caption id="attachment_2411" align="aligncenter" width="300"]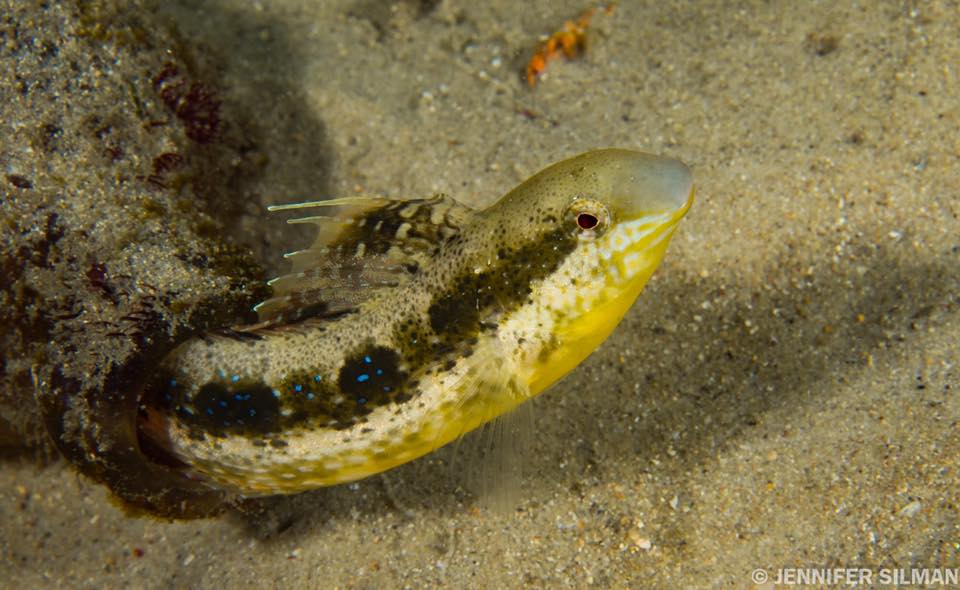 Out of the dressing room and on to the stage. Dance little guy dance. Sabre-toothed Blenny[/caption] A Sabre-Toothed Blenny shook its bootie for the underwater crew (dance little guy dance).  One flirty little itty-bitty Zebra Lionfish coyly fluttered its fins drawing us in for a closer look. [caption id="attachment_2415" align="aligncenter" width="300"]
Racing by. Bubbly Dendrodoris[/caption] A Bubbly Dendrodoris nudibranch was spotted racing across the sea bed speeding into the straight, heading for the s-bend before making its way to the pool net finish line.  Finally one super stealthy Bull-Ray cruised by sneakily donning a cloak of invisibility so that Mo missed out on spotting this Clifton regular yet again. Thanks to dive buddies Liz, Xavier, dive lead Mo and Maria who watched us fin around from the shore.
By Jenny "Puddles" Silman    Dive 2000 Dive Travel & Photo Centre  Dive 2000